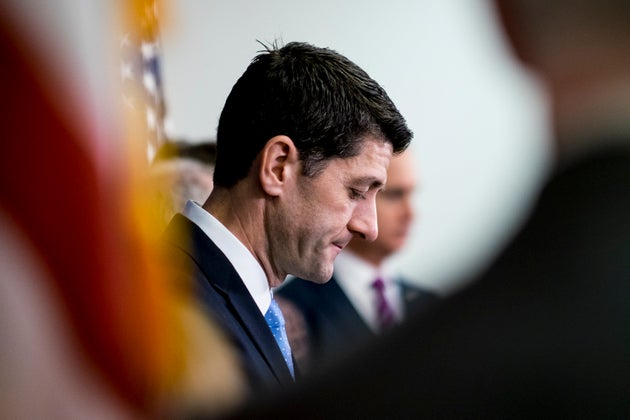 Paul Ryan Hosts Budget Meeting With House Freedom Caucus. It Didn't Go Well.
: "to support the 2017 spending plan.
Over beer, chips, soda and, according to one caucus member who asked to remain anonymous to discuss the private meeting, "all the normal kinds of bagged munchies that you're not supposed to eat," Ryan hosted caucus members around a large conference table in his office to tell them that, if Republicans want to pass appropriations bills this year, they have to accept the budget number that leaders from both parties agreed to at the end of October.
"There's not a snowball's chance in hell that I'll vote for that," caucus member Mo Brooks (R-Ala.) told The Huffington Post after the meeting."
'via Blog this'