Check out the Virginia! Dickenson County, VA 20.2%!! Damn!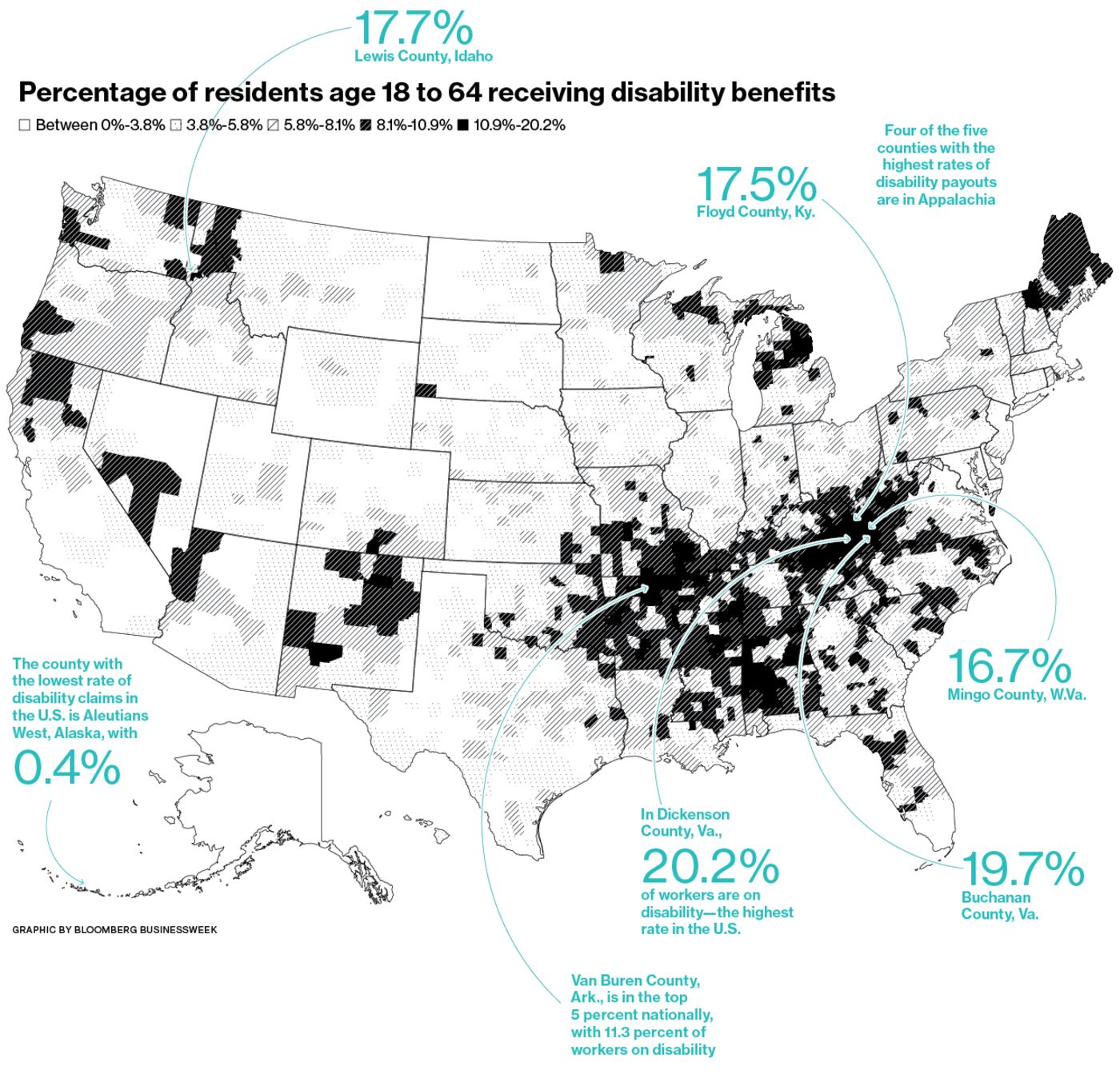 Mapping the Growth of Disability Claims in America - Bloomberg
: "If you've paid into Social Security, become injured or sick, and can no longer earn more than $1,130 a month, you can get a monthly subsidy from Social Security's Disability Insurance Trust Fund. In 1990 fewer than 2.5 percent of working-age Americans were "on the check." By 2015 the number stood at 5.2 percent. That growth has left the fund in periodic need of rescues by Congress—most recently in 2015, when the Bipartisan Budget Act shifted money from Social Security's old-age survivors' fund to extend the solvency of the disability fund to 2023."
'via Blog this'