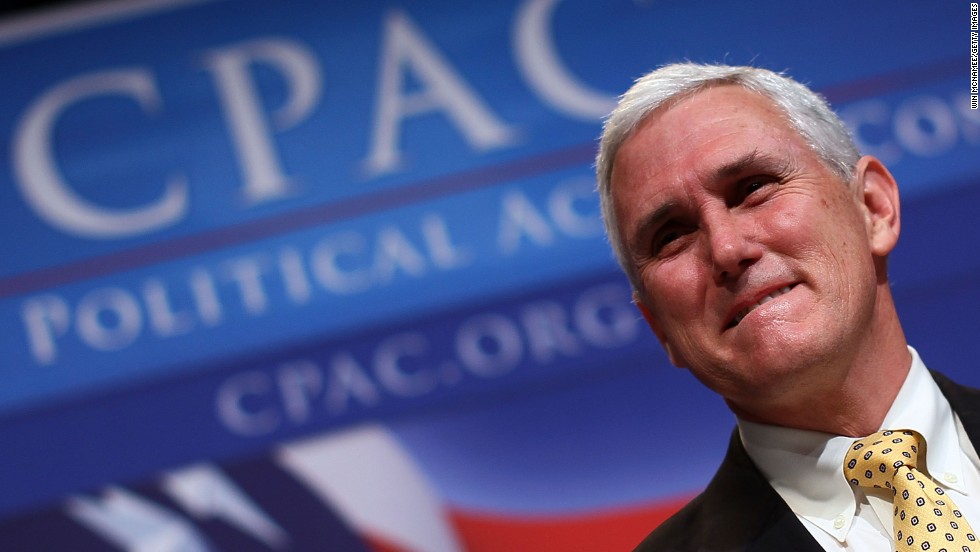 Indiana Gov. Mike Pence spotlights conservative embrace of Medicaid - CNN.com
: "Indiana Gov. Mike Pence is expanding Medicaid -- with a few conservative changes he's touting as big reforms to the program.
The potential Republican 2016 presidential candidate announced his decision to embrace the Medicaid expansion included in President Barack Obama's health care law in a speech Tuesday morning. It'll make health coverage available to 350,000 more Hoosiers starting Feb. 1, he said.
He joins Ohio Gov. John Kasich on the list of GOP 2016 possibilities who have expanded health coverage through Obamacare. Some of the party's governors touted as potential vice presidential possibilities, including New Mexico's Susana Martinez, have done so, as well."
'via Blog this'