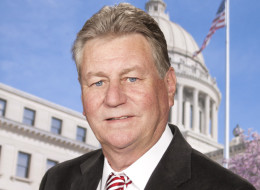 Miss. third-grade gate: Fear of failure
: "
State Rep. Gene Alday, R-Walls, doesn't believe any more funding is needed. "I don't see any schools hurting," he said.
But then he went on to say that Mississippi "has a lot of bad school districts. The people are electing superintendents that don't know anything about education."
The former mayor of Walls (population 1,248) went on to say, "I come from a town where all the blacks are getting food stamps and what I call 'welfare crazy checks.' They don't work."
He had to go to the emergency room for pain, he said. "I liked to died. I laid in there for hours because they (blacks) were in there being treated for gunshots."
...
McLemore, a civil rights leader and past director of Jackson State University's Fannie Lou Hamer National Institute on Citizenship and Democracy, said Alday's "broad brush of African Americans won't work. Through his conservative eyes, he's seeing the wrong picture."
"
'via Blog this'