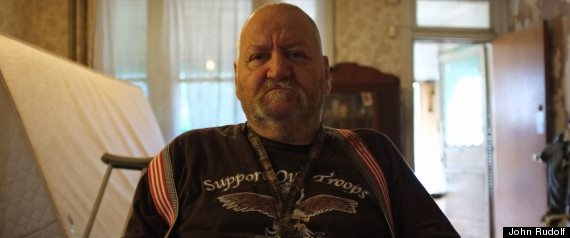 Disabled Veteran 47 Percenter: 'I Guess I'm One Of The Leeches On The System'
: "ohn Hoskins is not proud of his dependence on government. He scrapes by on a $900 monthly check from the Veterans Administration and $16 in food stamps. Sometimes he struggles just to pay his utilities and keep food in the fridge.
Hoskins, 67, enlisted in the Army's elite 101st Airborne division in 1963 and saw two harrowing years of combat in Vietnam, where his reconnaissance unit was repeatedly air-dropped into the jungle behind enemy lines. Today he is disabled, suffering from diabetes and confined to a wheelchair. A month ago, his left foot was amputated due to a blood infection."
'via Blog this'